Screen out the Bugs for a Quiet "Me" Time With A Screened In Porch!
Sitting down on a chair in your Kingwood screened in porch, you exhaled a long sigh of relief after a busy day. With your favorite book on your lap and a nice glass of cold lemonade nearby, you looked causally out into the distant land and unleashed your imagination.
As you began to relax under the cool evening breeze, the tranquility of the atmosphere was unjustly interrupted by a buzz nearby your ear. The mosquitos have decided to join you for a nice snack! Looking around, you noticed other flying insects have also taken refuge on your porch…one of them have even taken fancy of your freshly pressed lemonade. Frustrated, you fled into your home and slammed the door.
Having a "Me" Time on the porch ruined by those annoying insects and pests is indeed infuriating. It just doesn't seem fair to have uninvited bugs on your porch while you are trying to enjoy a piece of nature and a moment of silence after a day of hustling and bustling. This is why Houston Outdoor Kitchen decides to bring the solution to your home with our screened in porch Kingwood TX custom builds.
Keeping out the Bugs
If you consider the most important things that you need when you are on your porch, the first one that comes to mind for a large number of people is keeping out the bugs. There is nothing more annoying than trying to spend some quality time with your family and friends only to end up having to spray some bug repellent in the air in order to keep the bugs away from your beverages or your food, not to mention the problems that are caused by mosquitos and the many diseases that they can carry.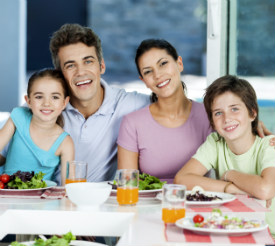 With a screened porch you are never going to have to worry about any of this again and the best thing is that the high quality vinyl screens that we install are not going to interfere with the view you get outside.
When you use this kind of screening you will be comfortable regardless of the conditions outside and you will be able to relax and not worry about any insects at all that might reach your porch uninvited.
The best thing about a screened porch is that you will be able to maintain the same level of ventilation that you had without it, but instead of getting a strong wind to come into your porch, you will feel a refreshing breeze.
This is one of the many reasons why so many people are choosing to have this installed. Nothing is more fun than enjoying a bug free porch with your family and not having to reach for the bug repellant. Get the best screened porch service that you can find. We will make sure the installation is fast, efficient, and that it will last a very long time.
Regain Your Patio Freedom With Screened In Porches!
The high-quality vinyl sashes offered by Houston Outdoor Kitchen Pros will screen out any unfriendly pests and insects that are infamous for disrupting your personal porch time. Our screen will keep windblown debris and other natural elements such as leaves and twigs from infiltrating your well-furnished porch environment.
With a Kingwood screened in porch, you no longer have to worry about insects and insects repellent blowing right into your sweet face or fresh beverage. By keeping you safely behind its sashes, a screened in porch gives you the coveted quietness and privacy without compromising natural lighting and ventilation. You can look out from your porch any time to watch a glowing sunset or count the sparkling stars.
Whether it is sunny, cloudy, or rainy, your faithful Kingwood screened in porch is guaranteed to keep you comfortable and relaxed in its nest. Contact Huston Outdoor Kitchen Pros right now to install a screen to your existing porch. For those of you who are looking to add an extension to your outdoor living space, our team stands ready to build a professional, customized screened in porch that will illuminate your beautiful home with a luxurious charisma.