4 Tips to Choose an Outdoor Kitchen Contractor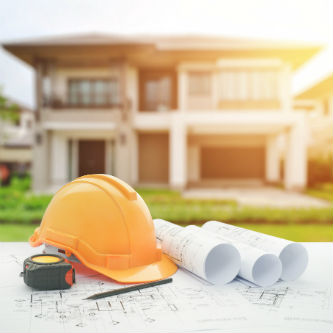 Do you wish to enjoy your everyday meals in true "farm-to-fork" fashion? If yes, then what you need is an outdoor kitchen that allows you to pick what you need for rustling up a recipe without ever leaving your patio. However, building an outdoor kitchen is not your average renovation project. It requires a contractor with extensive knowledge of kitchen remodeling as well as with the experience of working with outdoor spaces. Here are four ways to spot the right contractor for your outdoor kitchen project.
They are responsive and spot-on with communication
Here's something you need to know right at the outset — outdoor kitchens vary greatly and each project is unique. Seamless communication is a must for getting the job done the way you want, within your budget and desired timeline, minus misunderstandings. Thus, it's important to observe the communication skills of a contractor before hiring them.
How long did they take to answer your initial query? Are they patient when they listen to you? Do they ask questions to understand your needs? — These are some ways to tell how well a contractor communicates with their clients.
They have an impressive portfolio of past projects
Seeing the past projects of a contractor helps you judge their workmanship and whether you like their style or not. You should also be able to talk to their former clients to know if they were satisfied with their service and how the projects have held up.
They provide sound advice and don't leave you guessing
An ideal outdoor kitchen contractor does more than simply installing an outdoor kitchen in your backyard. They make sure you understand every part of the project and where and how your dollars will be spent. Besides cost estimates, they also help you select the materials that would work best for your project.  An outdoor kitchen installation may require a big investment, so it's critical to hire a contractor you can trust.
They have a wide professional network
Often outdoor kitchen installations demand contractors to tackle certain aspects they may not be specialised enough to handle. At such instances, it's important for a contractor to have relationships with reputed subcontractors such as plumbers and electricians who can perform tasks that require specific skills.
Remember, outdoor kitchen construction involves working with electric and gas. Mistakes while laying out the connections or planning kitchen ventilations can land you in dangerous situations. Therefore, always make sure your contractor and subcontractors work with "safety first" in mind.
Zeroing in on the right contractor is key to successful outdoor kitchen projects — not only in terms of hitting your desired outcome and budget, but also in terms of quality and longevity of your newest outdoor feature. Investing in an experienced outdoor kitchen contractor now will pay dividends far into the future.