Staycation in Your Own Backyard
More Americans stay at home when they take their vacation time, but what do they really do while they are relaxing in their time off work? Staycation doesn't have to be the boring choice that you make simply because you can't afford to travel the world. You can create an amazing environment in your own backyard that will make you the envy of the neighborhood.
With Houston Outdoor Kitchen Pros, there are plenty of options, whether you're looking to build a porch, a patio, deck, gazebo, outdoor kitchen, or you want a Houston Backyard Fireplace. There are plenty of incredible options to turn your backyard into a haven.
Just imagine the amazing items you could put in your backyard to make a staycation better than a vacation.
Staycation – Spa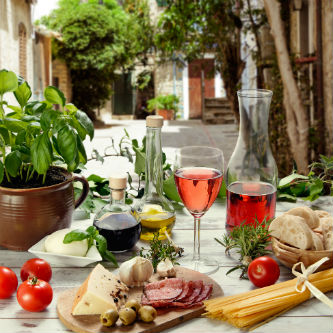 Sometimes you have to spend money to save money. Just because you have to cut back on your vacation spend, doesn't mean you can't spend a bit to make your staycation amazing. A hot tub is an excellent choice for any backyard and is a lasting addition to your home, to provide you and your family with plenty of relaxation and fun.
What goes great with a spa? A new deck, of course. With Houston Outdoor Kitchen Pros, you can build a stunning new deck to drop your hot tub in, creating an incredible environment to enjoy your new spa in.
Better yet, once you have that hot tub in place you can go the whole hog and hire a masseuse to come deal with your tired and aching muscles before or after you soak. It's just like staying at a fancy hotel, but far more cost efficient. Why go to an exotic spa, when you can bring the spa to you? You can make a full night of it, and invite friends over to enjoy the experience.
Staycation – Bringing The Inside Out
We're used to hearing about bringing the outside in, but it's just as effective the other way around. You want a backyard space that affords you comfort, and what better comfort can you create than bringing your kitchen outdoors? Whether you want a full-service kitchen, or you want more than just a barbecue. There are plenty of great options with Houston Outdoor Kitchen Pros. You can turn your backyard into your new home for the duration of your staycation.
You can enjoy it on your own, with your family, or invite people over. No matter what type of gathering you have, life is simpler when you don't have to run in and out of the house to make your meals.
Staycation – Movie Night
Houston Outdoor Kitchens can build you a gazebo, a patio, or a porch… and any of these options are excellent places to hold your outdoor movie night. Move your TV outside and create an amazing camping space for the whole family to enjoy, make some popcorn, and sit back to enjoy your movie night outdoors.
Get A Chimenea
A chimenea is a contained, portable fireplace. It's made from wrought iron, stoneware pottery, or terra cotta. It sits on legs and is generally raised about a foot off of the ground. It keeps the fire in, allowing smoke to flow up and out the chimney.
Imagine having a relaxing soak in your hot tub, and then drying off next to a crackling fire while enjoying your outdoor movie night. Whether it's a cooler summer evening, or a warm one, you can kick back and relax with a drink and enjoy your stunning staycation backyard space.
Backyard Fireplace
If a chimenea isn't quite as permanent or high class as you want, consider a fireplace. Houston Outdoor Kitchen Pros can design and build a stunning outdoor fireplace that will finish off any backyard.
Living in Houston affords residents a climate that allows them to spend a lot of their time outdoors. So, it only makes sense that residents would want to create a backyard they can enjoy all year round. A staycation isn't a punishment when you allow Houston Outdoor Kitchen Pros to get to work on your backyard space. From a backyard fireplace, to bringing the indoors outside, and creating spaces to hold gatherings- the options are endless.
Call us to discuss what type of changes you'd like to make to your backyard, so that your next staycation is better than any vacation you could possibly imagine. We can help you create a stunning spot to relax, enjoy, and make memories in.